Increased propensity to a mobile phone, cheap internet, and technological advancement has seen a considerable shift of paradigm in mobile app development.
Ease of use and access from anywhere has made consumers around the world prefer mobile app more than desktop for the purchase of their daily consumables. Moreover, the mobile app has taken substantial precedence over newspapers, TV channels, and news websites for the daily news updates.
Most importantly, the payment gateways through mobile apps are very popular these days among the multitudes, because of their ease of use, convenience, and security they provide.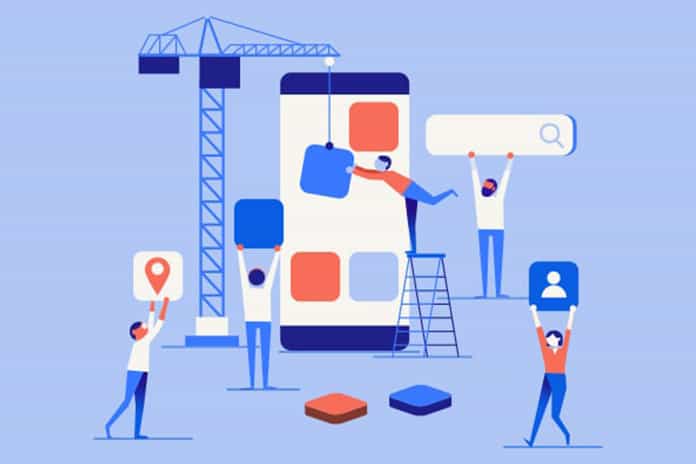 Therefore, standing in the present world, a mobile app is not just an option but a necessity. With an increase in demand for the use of mobile apps, the need for professionals as a mobile app developer is correspondingly increasing.
Be it a small or large business house, mobile app development professionals are imperative for the business's success. So here are a few criteria recruiter should consider when you are going to hire mobile developer.
Portfolio
The portfolio is significant for you in hiring a mobile app developer because it ensures the skills, expertise, timeline, delivery, and background details of an individual developer.
It is essential to know if a developer is capable of doing these tasks efficiently:-
Build a mobile application with the help of programming language
Debug mobile application based on programming language
Create native apps with the help of React Native
Work on various operating systems
Delivery of the project on time
Manage latest mobile types
Test mobile application
Quality of the project
A portfolio reveals almost everything in front of you about the developer, and therefore, this is one of the deciding factors while hiring an app developer for your company.
Expertise
The expert mobile developer provides their clients with an actual prototype based on the aspects of the client's requirements, preferred features, and functionalities before delivery of the final task.
A mobile developer needs to have the required skills or expertise, like creating a mobile application based on UI/UX and mock-ups.
They have to know thoroughly about GUI (graphical user interface) design, Grand Central Dispatch (GCD), programming language, software development kit (SDK), and various other applications for mobile development.
Therefore, you need to ask the developer for a prototype before hiring so that you can gauge the level of their skills or expertise for the task.
Cost
Cost is a critical factor, while hiring a mobile app developer. This is simply because hiring an app developer on a low budget can get you through with your required task, but then you may have to compromise with the quality.
It is crucial to have a transparent and flexible budget for your project. On average, hiring an app developer for your company can cost you around $60 per hour for Android developers and $50 per hour for iOS developers. The cost may vary depending on various factors.
It also requires you to get the developer's consent with the payment terms before hiring for the job to avoid complications in the later stage.
Platform
In an era of multi-experiences, you need to understand your mobile app development goal and thereby select the right MADP or Mobile App Development Platform. Ask your app developer or the person you are willing to hire, to explain different MADPs.
Various MADPs like Adobe PhoneGap, OutSystems, Microsoft Xamarin, Salesforce App Cloud, Cocoon, Alpha Software, Zoho AppCreator, Kony, React Native, AppGyver, and various others provide different features and functionality.
Zend Framework is the most common MADP or Mobile Development Platform, which most mobile developers and PHP developers rely on.
Therefore, you must check the knowledge of the mobile developer on different MADPs when you hire php developer or mobile developer. More the experience on various platforms, the better will be your mobile app quality.
Communication
Communication is an essential factor you need to stress before hiring a mobile developer. The first thing for the developer is to understand your requirement and goal for developing an app.
So it would be best if you kept on communicating with the person and vice versa.
Effective communication is the key to the success of any project. Therefore, be sure that the developer you have selected to hire understands each aspect of the project.
You also need to check on the frequency to which the developer is updating and keeping you informed about the project, which tools or platforms are being used, and what the timeline will be.
To understand this facet, you can check on the developer's portfolio or ask them for a demo before hiring them, so that you can be clear about their communication part regarding your app development project.
Design
Here comes another essential factor, the design of the app. It would be best if you kept in mind that while you are hiring a mobile developer, you ask about the various models they would prefer to work on, like Sketch, Avocode InVision, 3ds Max, Mockups, Adobe Illustrator Figma and others.
An expert mobile developer with sound knowledge in mobile app design and coding can provide you with the perfect mobile application of your desire which can deliver:-
Compliance with cross-platform guidelines (iOS, Android)
Standard features in various UI patterns
Reliable and smooth recital
Prudently thought-out
Strong in its signals
So before hiring an app developer, you must ask the person to explain the features and potential of different app designs and to provide you with a design mock-up or prototype. This way, you will be in a better position to hire the right person for your project.
Timeline & Release
Last but not least, the timeline plays an integral part while looking for considerations for hiring a mobile developer. Delivering the project on time is very important for your business and productivity. Therefore be sure about the timeline during the hiring phase.
Moreover, the release is also a crucial factor. Make sure the app developer explains every facet of the app, guides you through the entire app development cycle, and hands over the final app after completion of the project.
You can always be sure about these from the portfolio and previous work experiences of the developer. Make sure you check that up before hiring.
Conclusion
You can get a plethora of options available for hiring the right mobile app developer to build a professional app. Therefore, it is imperative to go through a comprehensive background check of the person you are willing to hire.
Remember, the maintenance of your app will also be a concern in the later stage. Therefore, be clear in your directions and check if the app developer also includes that in their package. If not, it is better to hire someone who is offering maintenance within your budget.