The HONOR 20 is amazing enough. It has beautiful appearance, high fluency and black photo technology. HONOR 20 has added these new technologies. These makes it the best HONOR phone in the HONOR phone series. Let's see if its black technology can surprise you.
The first is Super Bluetooth. This is its self-developed super high-performance Bluetooth. It is adapted to Hi1103 chip and can distinguish the signal strength of Bluetooth. Under the extreme state, it can realize stable connection without lag. On the barrier-free space distance of more than 200 meters. It is strong enough!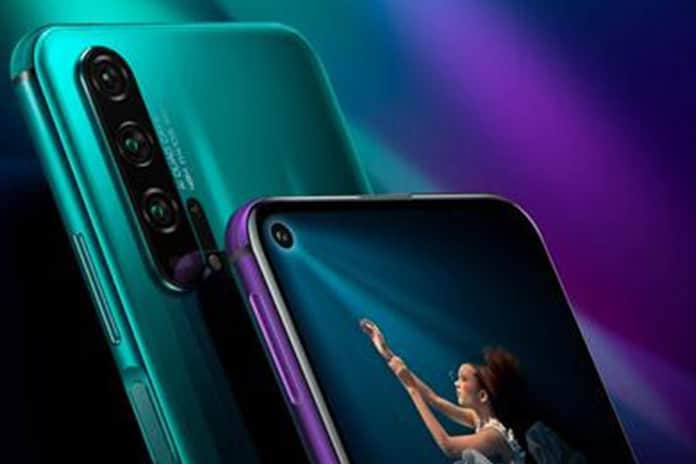 There is YOYO calorie recognition and YOYO voice shopping. Friends who use HONOR phones should be familiar with YOYO. This is a robot developed by HONOR by simulating intelligent creatures. It should have appeared in HONOR Magic 2 at the earliest. And it also won a lot of favorable comments.
In this HONOR 20 series, YOYO is shining brilliantly. It can recognize AI calories. And things can be recognized intelligently. It supports accompanying translation. HONOR deepened the AI experience this time. YOYO supports sound selection, skin health tests and video editing tools. HONOR 20 series bring us infinitely close to the distance from the future. YOYO also supports AI personal beauticians. It has front 32 million rapid detection. And The rear 48 million depth AI skin measurement. It is comparable to a million-level skin detection instrument.
Everyone must be familiar with Turbo. HONOR has upgraded to GPU Turbo 3.0, with an 18% increase in game response speed. It adopts Link Turbo technology. With two-way concurrent and network speed overlay. Can let the mobile phone network speed get leap.
Ark compiler technology is a revolutionary breakthrough in Android system performance. There are four aspects. The first multilingual joint optimization compiler, the first need to rely on virtual machines, targeted optimization for different applications, and lower learning and use costs. In generally, the system performance has been greatly improved. The system response and smoothness have been greatly improved.
The introduction of these black technologies has made this phone more competitive among models of the same price and grade.