Product Design is a broad term that involves multiple aspects including adopting user experience, technical design, marketing approach, and so on. In an organizational context, product designing is a cross-functional role that requires designers to work in close collaboration with marketing, sales, engineering, and the product management team.
If you're aiming to land the best product designer jobs, you would be typically required to do some or all of the below functions-
User experience (e.g., UX, UI)
User research
Visual design and data analysis
Product prototyping
Information architecture
Largely, product design is all about identifying an existing problem, coming up with the best possible solution, and launching it to the target market to demonstrate demand for a particular solution.
How To Excel In A Product Designer Role
To excel in product designing jobs requires a lot of focus and determination apart from exceptional design skills. Here we're sharing some of the helpful tips to excel in product design opportunities.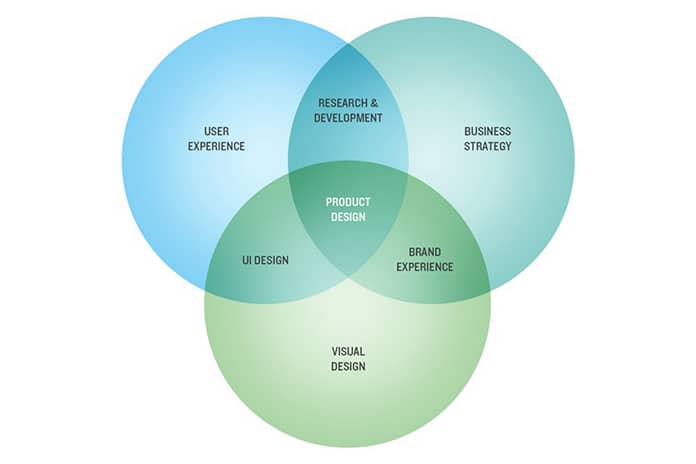 1. Have Hands-on Experience In Product Designing
First and foremost, it is important to get relevant experience in the field of designing products or prototypes. Doing an internship in a reputed firm can help you enhance your skills and make you learn the actual design process.
A range of employment and product design opportunities will be available for you if you have the necessary skills, knowledge, and understanding of theories related to product design principles.
Employers generally look for applicants who have good educational backgrounds such as a degree in engineering design, industrial design, or architectural design. And to excel and expand your career in product design, you need to have good fundamentals and relevant experience in the field. It also helps to learn about how product stories, personas, and journey maps can build empathy and understanding in customers.
2. Build Robust Communication Skills
To excel in any product design role, you need to be an excellent communicator. Your ideas of the product that you're working on have to be conveyed visually, verbally, and in writing.
In addition to this, it is also important for product designers to have a good knowledge of all the latest tools and technologies to aid them in their communication.
Irrespective of the industry, most of the designs today are computer-aided and knowledge of using design software and other techniques is significantly important to produce a good product.
3. Identify The Exact Problem To Create Targeted Solutions
A successful product designer always understands that solutions are of practically no use if they don't address the right problem. It is, therefore, very important for a product designer to use both qualitative and quantitative research approaches to accurately identify problems and come up with quick prototypes for early feedback.
Once you come up with an idea that will make your customers' lives better, make use of a combination of the following tools to prototype and test your product idea with potential users and customers.
QuickMVP
It is an excellent tool that allows you to easily conduct customer interviews, create a landing page, and test if your customers will sign-up and calculate key business metrics such as market size and profit margin.
UXPin
UXPin is an easy and fast collaborative product design tool for designing products on any device.
Prototyping on Paper
The tool allows you to create an intuitive prototype in simple steps. It is an easy and quick way to test your idea or concept.
UserTesting
UserTesting is another useful tool for testing product designs with any amount of users. The tool is especially great for scaling your usability tests and also allows you to test both prototypes or completed products.
There are many other similar tools available that you can use today. It is important, however, to note that you do not need to study these tools in-depth. Just learning the basics can help you reach whatever ideas you have.
4. Fulfil Specific Product Requirements
Most product designers specialize in a specific product type. They need to ensure that the result of their work is qualitative, cost-effective to produce, attractive to the users, and easy to use. They need to fully and completely understand their clients' desires and other budgetary requirements to be able to satisfy those needs.
As a product designer, their main responsibility is to ensure the overall success of the product. They are required to design the product for profit.
And to be successful in their efforts, they need to strike a balance between customer needs, the technical feasibility of the product, and overall business goals.
5. Reach The Best Product Quality With Iterative Approach
As a great product designer, you constantly need to indulge in either designing your product or improving it. But the fact that even if you think that you have a perfect product, it can be made better even more.
This is because the process of product designing is a never-ending story. With each new iteration, there are various ideas and opportunities that are unveiled for more improvements.
Therefore, as a product designer, you need to look for the best way to build the product within the given priorities, budgets, limitations, while always looking for opportunities to make your product better.
6. Collaborate With Heterogeneous Teams
When it comes to project outcomes, engineers and product designers generally have different objectives. While the engineers are more interested in the goals of product development such as product quality, reliability, and manufacturing processes, product designers are more focused on creative aspects such as user experience, competitive alternatives, and design features.
To navigate the role better, product designers need to work together with other teams. Effective collaboration with other team members allows you to reach your goals faster and achieve the desired product outcomes.
In Conclusion
To be successful in product designer and associate product manager jobs, candidates are required to have a practical approach. They should know when to strategically push for ideas and how to bring exceptional customer experience that produces business value.
Lastly, to become great product designers, you should ensure to not complicate development processes. Aim to act as essential creation pivots in the product development process and ensure a perfect fit between product functionality and design to come up with a final product that is simple and user-friendly.