Project Manager (PM) is to any product as a CEO is to a company. In the context of any product, he is the one proprietor responsible for data research, design and development, marketing, sales, and support. As a product can be developed for either B2B or B2C clients, similarly, a project manager might need to work in both of the environments. Here we will look after the role of the project manager in B2B marketing strategies.
Notably, three basic qualities of any PM, irrespective of client he is dealing with, are his/her core competencies or USP, understanding of the customer's connection with the product or emotional intelligence, and last but not least, is company fit or brand awareness. Here are a few innovative B2B marketing strategies that might help you in being better at the product manager role:
1. Understanding Stakeholders
For most of the B2C products, there are 1 or 2 people who make decisions. Say, if your company sells any sports equipment for kids, it's the parents who will decide whether to buy it or not. However, there are a number of stakeholders to deal with while selling a B2B product like Sales, Marketing, IT/Engineering, Customer Support, and other executive management.
As a Project Manager in a B2B role, it is always advisable to develop a value proposition for each of the B2B stakeholders separately. Although, the B2B marketing strategies are complex when compared to its counterpart, so is the profit.
2. Buyer Oriented Solutions
At an early stage for B2B companies, customer numbers are mostly in the single digits. That presents both opportunities and challenges for a B2B Product Manager. In B2B dealings, most of the time, there is a direct channel of communication with the client, which can assist any PM in understanding their vision and requirement at any stage of product development.
These uninterrupted and direct conversations are likely to provide qualitative customer feedback. However, the feedback, most of the time, comes with a wholesome list of additional features that need to be incorporated into the final product, which can be a tough task to inculcate at advanced stages of development.
3. Sales cycles
In B2B sales, especially at the enterprise level, the whole process goes through a number of phases and testing at different stages. It typically takes a few weeks to bring all the stakeholders to agree on the final deal. While it adds an additional layer of complexity in the whole procurement process, it also helps the client organization in getting accustomed to the new product.
As a PM, you will also get to know more about the performance of the new solution and take care of any necessary minor adjustments. As per my understanding, this is a win-win situation for both sides: lower cost of sales and faster implementation.
4. Release cycles
Whatsoever be the type of product or service, releasing upgrades and patches are an integral part. However, in the case of B2B products, the release cycles are comparatively longer. So, B2B product managers need to strike a balance between releasing updates that are neither too frequently nor too long.
In a B2B scenario, releasing product once a month or every six months is adequate as it will provide the businesses' to review the release in advance, and make any changes into their system if required for upgrading.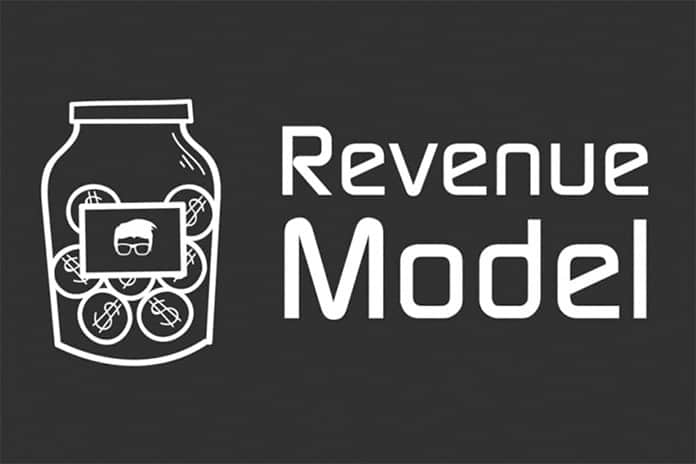 5. Revenue Models
When it comes to revenue model management, B2B marketing strategy is more diverse one including a range of models like B2B commerce, subscription fees, transaction fees, marketplace fees, and advertising.
While dealing with such a system, the B2B product manager needs to think of dynamic product design. Say, for an enterprise workflow tool, the dynamic design includes features like improving efficiency, turnaround time, or latency. All these parameters will play a significant role in evaluating the quality of software.
6. User Experience (UX)
It is a normal perception among B2B product developers that UX is not an important parameter here. While clients understand the tradeoff between cost-cutting or productivity improvement and UX, as a good B2B marketing strategy to proceed with, I would suggest all the PMs to giving small attention to UX can have a long term ramification. It will aid your firm in maintaining a healthy relationship with clients and getting further referrals. A few things that can be implemented are:
Develop an interface that helps retailers in visualizing the impact on their core metrics. It will ultimately increase subscription renewals.
Allow them to make changes to the algorithm. They will feel empowered in this way, and it will also improve their satisfaction levels.
A dynamic UX becomes a must when a retailer has to work on large data sets and complex workflows.
7. Sales Training on Customers vs Products
As a B2B marketing strategist, mixing and matching with the market positioning and mobilizing your value story can help you in the long term. The effective use of various digital platforms can aid you in doing so. For a B2B scenario, LinkedIn and Twitter are a big source of getting authentic clients.
While you are in a project manager role, having a well-trained sales team that understands the vision and market positioning, can tell a compelling story and smoothen the post-sales handling of any retailer. A couple of things that need to be included in sales training are:
Products are for support only. Always remember, most of the retailers don't need a lot of detailed product knowledge. They are just concerned about whether the product will solve their problem or not.
The sales team needs to facilitate business conversations and let the technical team handle the innovation.
Focus more on techniques and content.
Make your sales team comfortable in product free business conversations in the early phases of the meeting.
Conclusion
Lastly, as a B2B project manager, always be innovative and try to focus on problem-specific approach in every scenario. Remember that, every problem that comes to your desk will require an extra mile of effort compared to what you have done till now. Each industry has its own expectations, technology trends and limitations. Although the problems are new, you have to find a solution using the previously discovered technologies, and that's the real fun of being in a project manager role.
Also Read: Effective Business Expansion Tips You Should Know About