The management of an online e-commerce business requires a lot of strategies and planning. From the configuration of your website, to the selection of the appropriate web hosting, and most importantly, choose a payment gateway for your store. To facilitate your work, we have compiled a list of The 5 Best Online Payment Gateways Of 2020 For Your E-Commerce Website.
Do payment gateways affect your business?
Choosing the right payment gateway is crucial when it comes to the success of your e-commerce store. Payment gateways are like a bridge between the buyer and the seller. They allow the transfer of funds directly to the seller, taking into account the security and comfort of the buyer.
According to a survey conducted by the Baymard Institute, 6% of customers abandoned their cart because there were not enough payment methods available. In addition to this, most users these days prefer mobile payment options, since they are fast and effortless. Therefore, it is imperative that you choose a payment gateway taking these points into account:
insurance
Well known
Easy to use
Let's take a look at The 5 Best Online Payment Gateways Of 2020 For Your E-Commerce Website.
PayPal

PayPal is a global online payment platform that helps in the transfer of money online. It currently has more than 277 million users worldwide and operates in 202 markets. In addition, PayPal allows customers to send, receive and maintain funds in 25 currencies worldwide.
One of the advantages of PayPal is that you do not need to have a PayPal account to process the payment. This is a great advantage of e-commerce stores, since you should not worry if your customer has a PayPal account or not.
PayPal key features:
It does not require users to have a PayPal account to process the payment.
Supports international payments and credit cards.
Multi-currency support.
No withdrawal fee.
Fast mobile payment.
PayU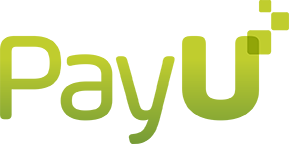 PayU is a leading online payment service provider that processes payments faster for merchants and buyers. PayU covers 18 markets in Asia, Central and Eastern Europe, the Middle East, Latin America and Africa that serve more than 2.3 billion consumers.
They have more than 300 payment methods for fast, simple and secure electronic payments across platforms. It supports one-click purchase that allows users to buy with one click, which improves customer conversion rates on their e-commerce website.
Key features of PayU:
Easily integrate and receive all local payment methods instantly.
Supports one-click purchase, allowing users to buy with one click.
Mobile integration.
Web checkout.
Multi-currency support.
Amazon Payments

Amazon Payments is a payment service offered by the e-commerce giant Amazon. The payment gateway is available for Amazon users, both sellers and buyers, to help smooth their online shopping process.
On Amazon Pay, merchants can accept payments online or on mobile devices. In addition, it allows users to easily access their information from the merchant's site, so it is not necessary to add any details, such as name, shipping address, credit card information, etc. Without compromising security. This softens and accelerates the payment process.
Key features of Amazon payments:
It has a faster buying process.
It offers top-notch security.
There is an integration of commercial website.
Supports automatic payments.
Fraud Protection.
Braintree

Braintree is an online payment gateway and a division of PayPal designed to simplify your payment process. Braintree is compatible with more than 45 countries and more than 130 currencies worldwide.
One of the benefits for Braintree is that users can customize their payment flows the way they want, while still supporting PCI. In addition, it saves its customers the time and hassle of re-entering their payment information each time they make a purchase.
Main features of Braintree:
Merchants can customize their payment workflow.
Easy data migration.
Dynamic control panel.
Easy and quick repetition of billing.
Advanced fraud protection.
Authorize.Net

Authorize.Net is a payment gateway platform that provides services to more than 3 lakh customers. It provides security and a complex infrastructure to allow fast, secure and reliable data transfer. It offers many options to its users to accept and process payments.
It offers an online payment system, as well as, in retail locations. The online payment system accepts credit cards and electronic checks from websites and deposits the money directly into the merchant's account.
Main features of Authorize.Net
It supports multiple payment options namely. Mobile payment, retail, mail and telephone.
Use an advanced Fraud Detection Suite.
Supports recurring billing.
It does not have a fixed price scheme for companies.
It supports synchronization for Quickbooks
Also Read: Top 10 Technologies To Learn In 2019