Currently, photography is a standout point in smartphones. Having the best or worst camera can be the turning point between buying or not buying a certain cell phone. But once the photographs are taken, touch and edit them. We show you The 5 Best Photo Editing Apps for iPhone and Android in 2020.
Snapseed (Android / iOS)
With Snapseed we can edit photographs very easily and the result looks almost professional. It has all the classic adjustment tools, with options such as brightness control and exposure controls that modify the saturation and warmth to improve the overall contrast of the photos.
Pixlr (Android / iOS )
This app is used for photo editing which allows you to improve your images in a short period of time and share them at ease on social networks. It is not necessary to be a professional to achieve great results. In Pixlr there are plenty of effects to achieve an excellent edition such as the removal of red eyes, modify the brightness and can also smoothen the skin. In addition, it includes a collage function to combine several images into one.
Adobe Photoshop Lightroom (Android / iOS )
If you already know Lightroom in its computer version, this application will meet your expectations. With this app you can edit raw files of digital cameras, as well as photographs taken with the camera of your smartphone. It manages to preserve the quality of the images quite well in the processing, as in its "adult" version and has many adjustments and filters with which to retouch your image.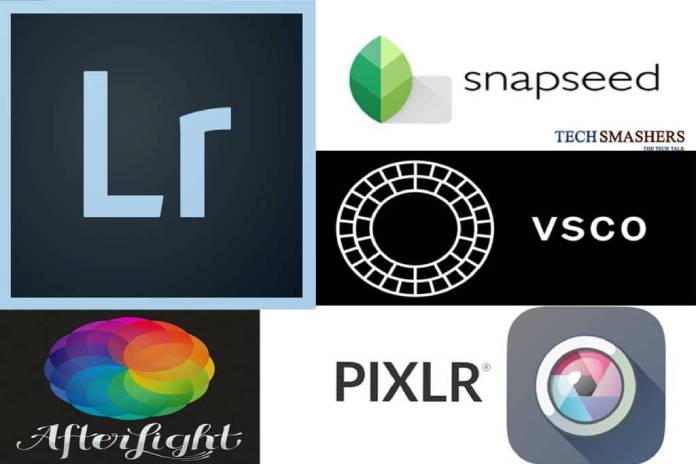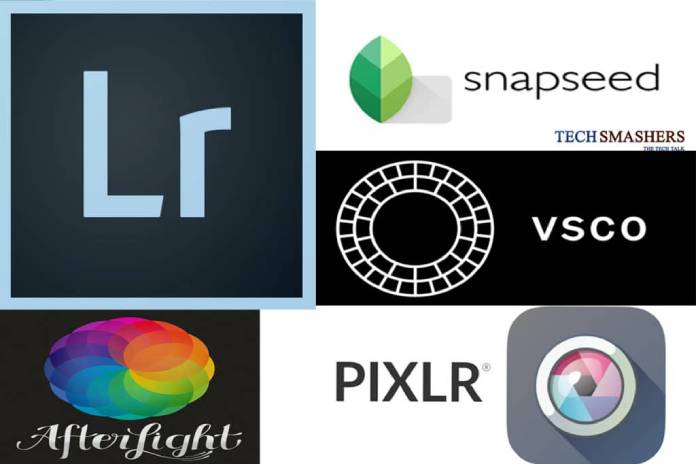 Afterlight (Android / iOS )
This is an amazing and simplistic application at the same time. Afterlight has image adjustments, 59 filters and 66 textures with which you will be able to take all possible colors to your favorite photographs. It also has frames available to give and you can also get the retro look you were looking for. Once finished, choose the resolution you prefer and upload it directly to your social networks.
VSCO Cam (Android / iOS )
VSCO Cam is both an application to edit photos and to take them. Image editing is done through many VSCO Lightroom presets, which you can download new, and you can always see the change with the original image. These filters have a softer and authentic style that resembles a real photo. It is, at the same time, a type of social network where you can see and share photographs of anyone in the world.
Also Read: Eva – The Robot Photography