The Best 6 steps to start your business, Entrepreneurship is like a ship, where the one who is responsible for going afloat or sinking depends on you. And as a good captain, you must be optimistic and determined if you are looking for a good destination.
It is definitely a path that will not be easy. But if you work on it every day you can get it.
To guarantee the success of a business, there is no magic formula, however, experts from the business world and successful entrepreneurs agree on certain key points that mark the success or failure of a business.
To help you choose the right path and do not waste time, here you will find the essentials for your business to start in the right direction.
The road to travel is long, so .. get to work!
1. Finding The Motivation
Making an analogy, motivation is like the oil we put in the engine. With this we lubricate your pieces and allow them to continue working with discipline, the work we do, is gasoline, what really allows things to move.
Think about your own motives. This is not an easy task but they can be very useful to start and direct our entrepreneurship process. This moment is known as the zero stage of entrepreneurship.
What motivates us to have the initiative and the decision to undertake?
No business will be successful without a good reason to start and continue with it.
Experts recommend seeing beyond money and finding motivations that keep you in the fight even if your business is in the crisis and its profitability is affected.
Also Read : The 10 Reasons Why Your Company Should Have A Mobile Application
2. Choose An Idea And Analyze Its Possibilities
Perfect business ideas do not exist.
Do not stay stuck all your life waiting for a profitable and risk-free business, because in this way you will not be able to undertake by not having "the best idea".
Find a simple idea and start, and then you can mold it as you go.
Once you are clear that you want to create a company, the following is to determine the service or product that you are going to offer to your clients, knowing well the market in which your project is moving; Do not throw yourself crazy before detecting the needs of the market. Each sector is a world and business works differently in countries or cities.
For decision making or strategy design ask yourself the following:
Am I the first to enter the market with this product or service? Is this an advantage? What are my direct and indirect competitors? What is the market share?
Know everything about your business, establish what are the weaknesses and strengths of your business: in what aspects you can improve and what points make you the leader or have advantage of the rest. You should also know the obstacles you may encounter, if you could overcome them and the opportunities offered by the environment.
3. The Entrepreneurial Team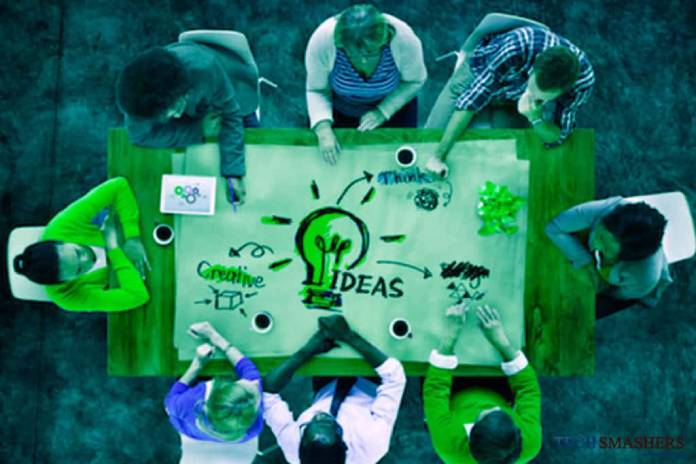 Many people believe that the most important thing for a business to getsuccess is to have an extraordinary idea, however, practice tells us that what is really needed to achieve success is a good work team. One that is capable of converting a normal idea to an extraordinary one.
"If you want to go fast, walk alone, if you want to go far, go accompanied"
You can undertake alone, but you can achieve much more if you join other people equally passionate about your idea.
Do not be afraid to share your ideas and projects, today, ideas are everywhere but what is needed are teams of entrepreneurs willing to materialize those ideas.
4. Develop A Good Business Plan
Once we have defined what we are going to do , we must now define how we are going to do it.
By designing our business model we can identify the key elements of our project in order to focus on them and develop interesting value proposals. Since without a defined model it is very easy to lose the objective and waste our energies and resources in useless processes, it also helps us answer the following questions without a doubt:
Is it a realistic idea? Is it technically viable? Is it economically and financially viable? Are we in a position to carry it forward? Does the entrepreneurial team have the commitment and the time necessary to start the business? Does the estimated profitability (minimum scenario) justify the efforts necessary to implement it?
5. Acquire The Capital
For this point you should be perfectly clear about all aspects of your project, and if you do not have them, I recommend that you return to the previous points or you could risk bad financial planning.
We need to determine as accurately as possible the funds needed to start the company and keep it running until there is constant income.
There are various sources of financing for entrepreneurs, each has its pros and cons, so value them and define the most convenient. Remember that eventually you will need to determine the economic viability of the project.
6. Start Once And For All
You already have an idea, the plan, the equipment and the money … stop turning the matter over and dare to jump into the void.
If you feel that any detail is incomplete, do not worry, start and on the fly you will correct errors.
This is the great "litmus test" for the entrepreneur, it is time to test your ability as an entrepreneur, it is no longer a simulation, it is real life and you will have to face all kinds of challenges and challenges.
At this stage you will face your greatest fears, uncertainty, you will receive criticism, demotivation messages, but remember that you started to undertake for more than money. Your mission as an entrepreneur is to change the world, innovate, create greater opportunities and inspire others. Never forget!