The increasing popularity of the heated jacket has made many people wonder – what is the best heated jacket you can find? While there are various types of heated jackets available, the Gamma jacket is the clear winner.
Keep reading to learn more about the Gamma jacket and why it's the best heated jacket for men and women.
How Do Heated Jackets Work?
After the invention of heated blankets, people quickly realized that heated clothing could be convenient in various situations. This soon led to the development of the heated jacket, which has become an integral part of cold-weather outdoor activities.
Heated jackets typically work by using carbon fiber heating technology. According to this recent article, carbon fiber can be woven into fabric, which is then used for a variety of applications. These carbon fiber elements are spread evenly throughout the jacket, allowing it to warm up all parts of your upper body simultaneously.
Heated jackets work when you turn on the power bank that's typically stored in a hidden inner pocket. You need to charge the battery before you plan to use the jacket, which usually gives you a couple of hours of heating. When you're not wearing the heated jacket, make sure to disconnect the battery to prevent draining it unnecessarily.
The main purpose of a heated jacket is to keep you warm but not too hot. It's ideal for cold weather and temperatures below zero, whether you're just running errands or spending a lot of time in nature. Another great thing about heated jackets is that they can withstand wet conditions, and they can even be waterproof. You can also wash your heated jacket, as long as you remove the USB battery beforehand.
The Gamma Jacket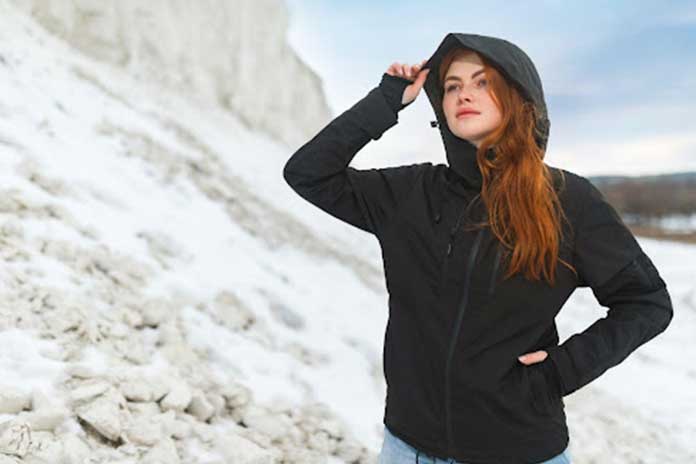 The Gamma jacket is a high-performance heated jacket for men and women. It features carbon fiber elements that are spread evenly throughout the entire jacket. The material is also infused with graphene, which is a super-tough, flexible material. The carbon fiber elements combined with the graphene-infused layer make the Gamma jacket ready for just about anything.
It can keep you warm and cozy in extremely cold weather, even in temperatures below freezing. What's more, it only takes the Gamma jacket a few minutes to heat up. Even more importantly, this winter jacket is waterproof, windproof, and resistant to tears and scratches.
This heated jacket is also highly breathable, letting air pass through the openings and keeping you fresh and odor-free. It's non-toxic and hypoallergenic, so it's resistant to harsh chemicals, and works for all skin types. Unlike most heated jackets, the Gamma jacket is lightweight, weighing only 500 grams.
To use the Gamma jacket, simply plug in the power bank, turn it on, and choose a heat setting that works for you. This jacket allows you to choose between three heat settings. This heated jacket is machine-washable, just make sure to take out the power bank from the inside pocket.
Stay Warm With the Gamma Jacket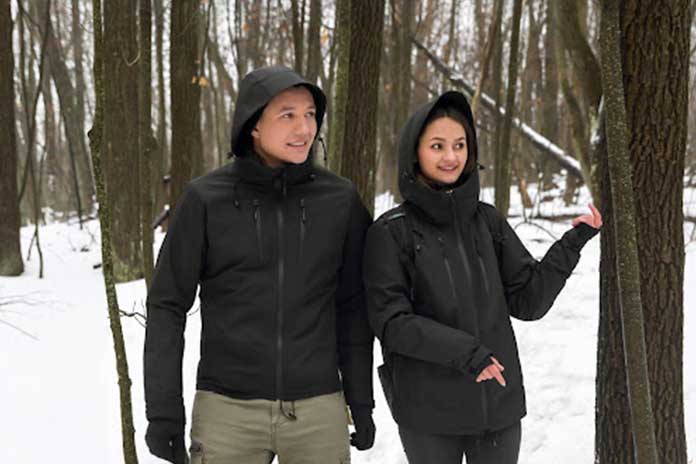 If you're looking for a high-quality heated jacket that will keep you warm at all times, the Gamma jacket is for you. Visit the Wear Graphene website for more information about this heated outdoor jacket. www.weargraphene.com
If you'd like to know more about fashion trends that are also functional, here's an interesting article regarding accessories.