In a world afflicted by rapid technological advancements, the ways to craft emails are constantly being re-invented. Enter Hippo Video, an application built to re-innovate the traditional cold email through Gmail video emails. Considering the 'personal-touch' element of the video format, it has proven to be one of the most efficient email validation software for communication and building relationships.
When Is Using Video Emails Most Useful?
Videos attach a more human trait to emails, which are otherwise simply words written in a standardized font. A video allows an individual to add more color and emotion into what they are trying to convey through email.
In a rapidly advancing world, software and things like emails have to simultaneously develop too. It is the reason networking methods are constantly being designed and re-formatted so as to keep people engaged.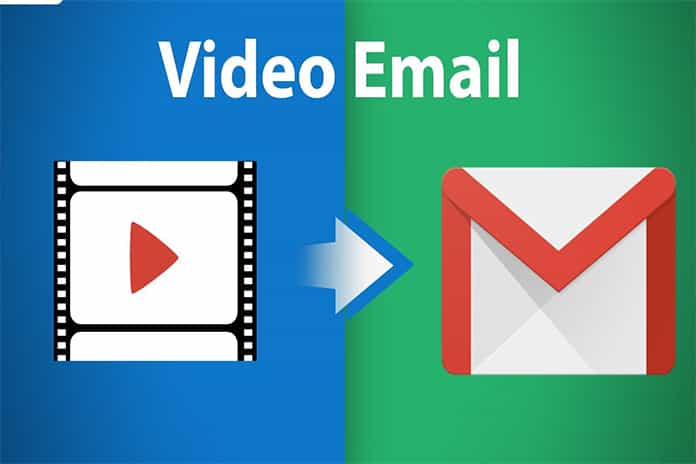 Thus, a sales team's networking skills require constant re-innovation. Sales teams can arouse a more expected reaction out of the receiver of a video email, helping them grow their revenue-generating sales.
This same idea must be kept in mind during their sales pitches and their marketing of a final product. Video emailing attracts users who need to create a good impression with the individuals or body corporates they are trying to contact.
How Do Video Emails Make a Difference in Communication?
Throughout the last two decades, videos have proven to be one of the most engaging methods of communication. Gmail video emails are not restricted while portraying a message, unlike text-driven emails.
Sales teams have to acknowledge that while text-driven emails are universally accepted as a formal manner of communication, video emails give the salesperson a chance to fully embody the essence of their sales pitch into their email.
Hippo allows a sales team to build lasting and real relationships through personalized videos. Therefore, such a video feature becomes a more viable option for sending emails meant to make an impact on its recipients.
In fact, not only does Hippo have the potential to re-innovate a sales team's sales methodology, but it also helps them make videos from anywhere in the world. They can even track their videos to plan prospective engagements and experience a rise in sales.
To understand the importance of video selling, you must place yourself in the shoes of the recipient of a Gmail video. When people attach a face and voice to words, it makes them more likely to respond positively to communication efforts.
A video helps you embed a unique identity into messages and helps start more of a conversation between two parties. It's a less formal and restricted monologue exchanged between both parties via text-email.
Not only does a video make a sales pitch easier to perform, but it also has the potential to elicit a more emotional reaction from recipients. Thus, making it a more lucrative form of marketing. The possibility of utilizing videos to convey messages opens up the world of communication.
Interacting through videos facilitates communication between clients and salespersons – who are otherwise subject to relaying messages through a slew of text emails. Furthermore, it allows an individual to portray themselves to the best of their capabilities.
Once made and uploaded, a video is freed from the constraints of time. It delivers one compact message instead of creating a monotonous back-and-forth textual conversation through email.
Videos reinforce the idea that visuals and auditory forms of communication truly imbibe the essence of what marketing is. Hence, showcasing a product or service in a manner which appeals to consumers. No doubt, it has the potential to be a better alternative than textual emails.
How Effective Are Such Video Emails For Communication?
Email Response, Click Through Rates & Sharing
Hippo Video's ability to create video emails through Gmail makes it easier for users since Gmail is a renowned free email service utilized by both individuals and firms/companies.
Hippo allows its users to seamlessly share videos without switching interfaces. It cost-effective and adds another time-management aspect to video emails via Gmail.
Not only does such a platform help in creating video emails, but it also has features such as a chrome extension and Gmail add-on. The features additionally act as a time-management tool so that users can save time, increasing overall efficiency.
As a Salesperson, you can record your sales pitches, sales demos, presentations, etc., which will help educate your potential customers or prospects via Gmail emails. Hippo allows its users to share videos without switching interfaces, making it cost-effective seamlessly.
Engaging & Interactive Videos
Sales pitches are usually supposed to be interactive and should deliver the core component of the pitch in a method that makes individuals retain more knowledge regarding the subject matter discussed in the sales pitch. Videos make this process easier and simpler.
Interactive CTAs attract more prospects towards you as a salesman. The more appealing and well-thought-out the video is, the more likely are prospects to indulge it. A video can be controlled and re-made multiple times so as to create the video, which will have a lasting impression on prospects.
Advanced video platforms especially aid Sales Teams if they notice that it allows them to add calendar links to their videos. Thus, making it easier for prospects to schedule a demo. This will lead to more successful sales pitches and sales growth.
Tracking Prospect Behaviour
Video emails are not only limited to sending emails to prospects. They even have an additional feature that allows users to check real-time analytics. Analytics provides valuable information regarding their target prospects and the response to the product or service.
There are real-time notifications for any interaction with the video or videos you have made using Hippo. Salespersons will know when and for how long an individual has watched their video, making it easier for them to discern if their sales pitches were successful or not in engaging people.
To further add to the before-mentioned, you are given an overall report which allows you to see the play rate and share rate of the video. Accordingly, as a salesperson, you will be able to send follow-up emails based on the reports.