Whether you're a parent looking for a new tech gadget for yourself or just looking for that perfect new tech accessory for the tech-savvy mom in your life, we have the latest and greatest ideas to make her smile. From hydroponic gardens in her kitchen to trendy phone cases, read on to find out our list of 10 tech accessories and gifts for savvy moms.
1. Phone Grips — Say goodbye to dropping the phone every time mom wants to take a group selfie. With a phone grip, you'll have a better grip on your phone when you go to take photos. It also doubles as a stand for your phone when you want to watch videos or play games.
2. Sustainable Phone Case — Don't just get mom any kind of phone case. Get her a trendy sustainable phone case that also gives back to the Earth. Sustainable phone cases are made using fewer carbon emissions, less water usage and less waste production. There are plenty of fun designs to choose from. Whether she still has that old iPhone 6 or you're looking for a new iPhone 13 case, get your mom all set up with a new phone case she'll love.
3. AirPods and an AirPods Case Cover — If mom is still using wired headphones, it's time to upgrade her to AirPods with an AirPods case cover. She doesn't have to worry about her headphones getting all tangled up every time she listens to music. She can step away from her phone or laptop when she uses her AirPods. She'll have her hands free to do everything else on her Mommy To-Do List.
4. Apple Watch and Apple Watch Bands — Haven't convinced mom to get an Apple Watch yet? If Mom is trying to live a healthier lifestyle, encourage her to get an Apple Watch to keep her on track. She can also accessorize her Apple Watch with Apple Watch bands to suit her mood and personality. Her Apple Watch can track her fitness activity like calories burned, heart rate and how many hours she sleeps. In the event of an emergency, she can also use the Apple Watch to make calls discreetly.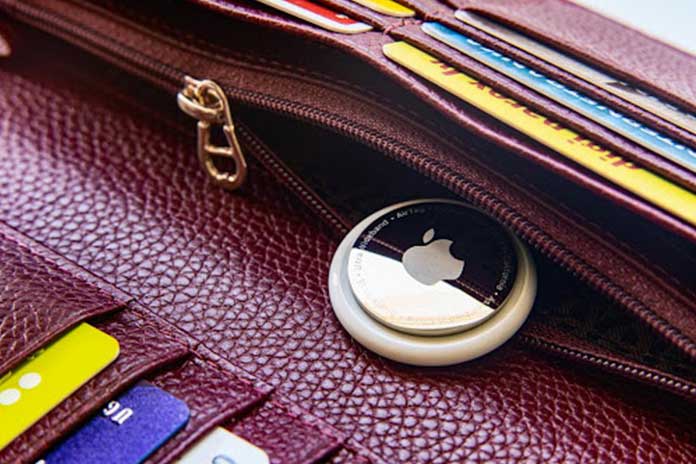 5. Apple AirTag — If she's always losing her keys or the baby bag, time to get her an Apple AirTag. She can use an Apple AirTag to track just about anything — from her purse to her car. Mom can even put it in her wallet. If mom is concerned about being tracked, don't worry. AirTags were made to be very secure so that any information on tracking for an AirTag is hers and hers alone.
6. Portable Noise Machine — A portable noise machine is perfect for helping little ones nap on the go. Mom can even use it to help her fall asleep at night. A recent study shows that adults fall asleep 38 percent faster with a white noise machine. If mom is using the white noise machine for the little one on a nightly basis, it will help build a predictable bedtime routine for the baby. White noise can include a fan, TV static or a humming air conditioner.
7. Home Security Camera — Give her peace of mind with a home security camera. She can watch the baby from another room. If she's running errands for the day and leaving the little one with a sitter, she can keep an eye on both the baby and the sitter. When mom is headed out for a long trip, she can watch the home security camera to check on the home when she's sipping a cocktail on the beach.
8. Keyboard Case for the iPad — Mom probably loves to bring her iPad everywhere. What mom doesn't love is having to type on that iPad with her fingers on the screen. No one does. It's actually quite cumbersome. Solution: Get her a keyboard case for her iPad. That way, it will feel more like a laptop without weighing down her bag like an actual laptop.
9. Wireless Charger — If she loves wireless headphones like AirPods, she's going to love having a wireless charger. Wireless chargers today are made with Qi-standard wireless charging technology that is compatible with almost every smartphone. All she has to do is put her phone on top of one of those wireless chargers and let the charger do all the work. There's less wear and tear with a wireless charger compared to traditional wired chargers.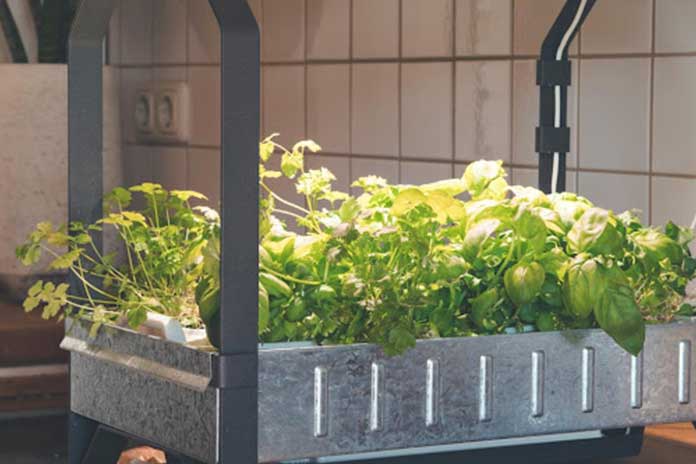 10. Hydroponic Garden — You don't need a green thumb to have a hydroponic garden. With a hydroponic garden, you can grow plants without soil or having a large amount of space or the right kind of climate. Plants take nutrients from water-based nutrient delivery systems. Get mom a compact hydroponic garden that fits perfectly in her kitchen, home office or bedroom. She'll be growing green leaf lettuce in no time with minimal effort.